Come work with us and join our team!
Now Hiring
FINNEGANS is now hiring for the following positions. To apply, send your resume (PDF format) by email to jobs@finnegans.org. Cover letters are optional, but it would be great to now why you want to join our team!
Full time position

Work with the ownership and FOH team to develop programming and other sales strategies for achieving specified taproom sales goals. Manage P & L and Labor of the Taproom and Events.  Opening and closing the taproom, along with MOD's (setting up and closing down cash drawers, ensuring that the taproom is clean and ready for patrons, restocking/ordering any necessary supplies, addressing any unforeseen needs). See full job description for even more details and benefits.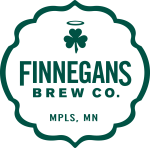 Part time position

Packaging (including keg filling, bottling, canning, case packing, keg washing, and record keeping), quality control, and general cleaning duties. See the full job description for details.