The place to be social and do good.
FINNEGANS House
Our one-of-a-kind, four story building is home to multiple organizations united in the mission of bringing people together over a cause, whether it's turning beer into food or supporting the next generation of social entrepreneurs. FINNEGANS House, the house that social innovation built, is where people gather, grow, and give together.
Everyone who walks into FINNEGANS House is contributing to social change, and every floor of FINNEGANS House offers an open invitation to be social and do good. Here, everyday actions turn into amazing acts of service that lift up the community. Whether buying a beer or renting one of our dynamic spaces for a private event, the dollars you spend go toward alleviating hunger, building community, and supporting the next generation of social entrepreneurs.
Located on the edge of downtown Minneapolis in the Elliot Park neighborhood, FINNEGANS House is within easy walking distance of shopping, restaurants, nightlife, and world-class sports and entertainment venues such as US Bank Stadium, Minneapolis Convention Center, Orchestra Hall, and the Armory. Immediately adjacent to the Elliot Park Hotel, FINNEGANS House offers visitors a convenient hub for an evening or weekend getaway in the Twin Cities.
Stop by the FINNEGANS House for a pint, to book your next event, follow the ground-breaking work of FINN Lab Fellows, or to find your next volunteer opportunity.  This is where we gather, grow and give together. FINNEGANS House is home to: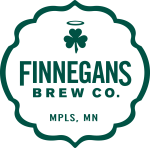 FINNEGANS Brew Co. & Brewer's Den
FINNEGANS is proud to brew and serve our charitably delicious beer in our first-floor taproom and outdoor, dog-friendly courtyard patio. Every pint you drink helps to fill local food banks with fresh produce.
The second floor is home to the Brewer's Den, a cozy space overlooking the brewery where small gatherings and networking events bring people closer together. It's an ideal spot for private parties, corporate events, weddings, or reunions.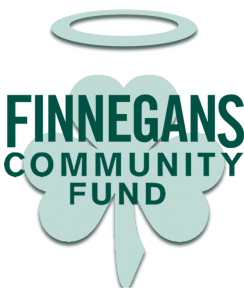 FINNEGANS Community Fund
The FINNEGANS Community Fund is a 501(c)(3) nonprofit dedicated to alleviating hunger Supported by generous donors and volunteers as well as FINNEGANS Brew Co. profits, the Community Fund partners with organizations around the area to fulfill our mission of "turning beer into food."
FINNOVATION Lab
The ambitious FINNovation Lab is where social entrepreneurs of all stages go to learn, grow, and connect. The prestigious FINNovation Fellowship program has produced multiple MN Cup entrepreneurship award winners. Also home to programs such as ImpactSKU and the Social Business Collective, FINNovation Lab offers educational opportunities, networking, office space, co-working, and access to resources and mentorship for socially-minded businesses and start-ups.