It's a Food Drive on Wheels.
Reverse Food Truck
Rather than serving food, our food truck does the opposite. It accepts food donations. Think of it as a food drive on wheels. It's a "food drive," in the truest sense.
In support of The Food Group and local food shelves, the Reverse Food Truck furthers our mission to put hunger in the rear view mirror. All donations, whether non-perishables or monetary, will be used to fight hunger in our communities.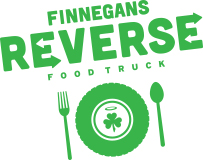 Donate In Person or Online
FINNEGANS Reverse Food Truck is available for public and private events, and occasionally makes appearances beside the patio behind the taproom. To donate, bring non-perishable food items and simply leave them at the truck or in a nearby donation bin. All non-perishable donations go to The Food Group food bank or their agency partners. 
You can also donate online! All monetary donations go to purchase fresh and local produce, which in turn is donated back to the food shelves. This is done through our partnership with The Food Group's Harvest for the Hungry program. Don't worry, if you would like the donations to go to a particular food shelf that is not in The Food Group's network, we can work with you.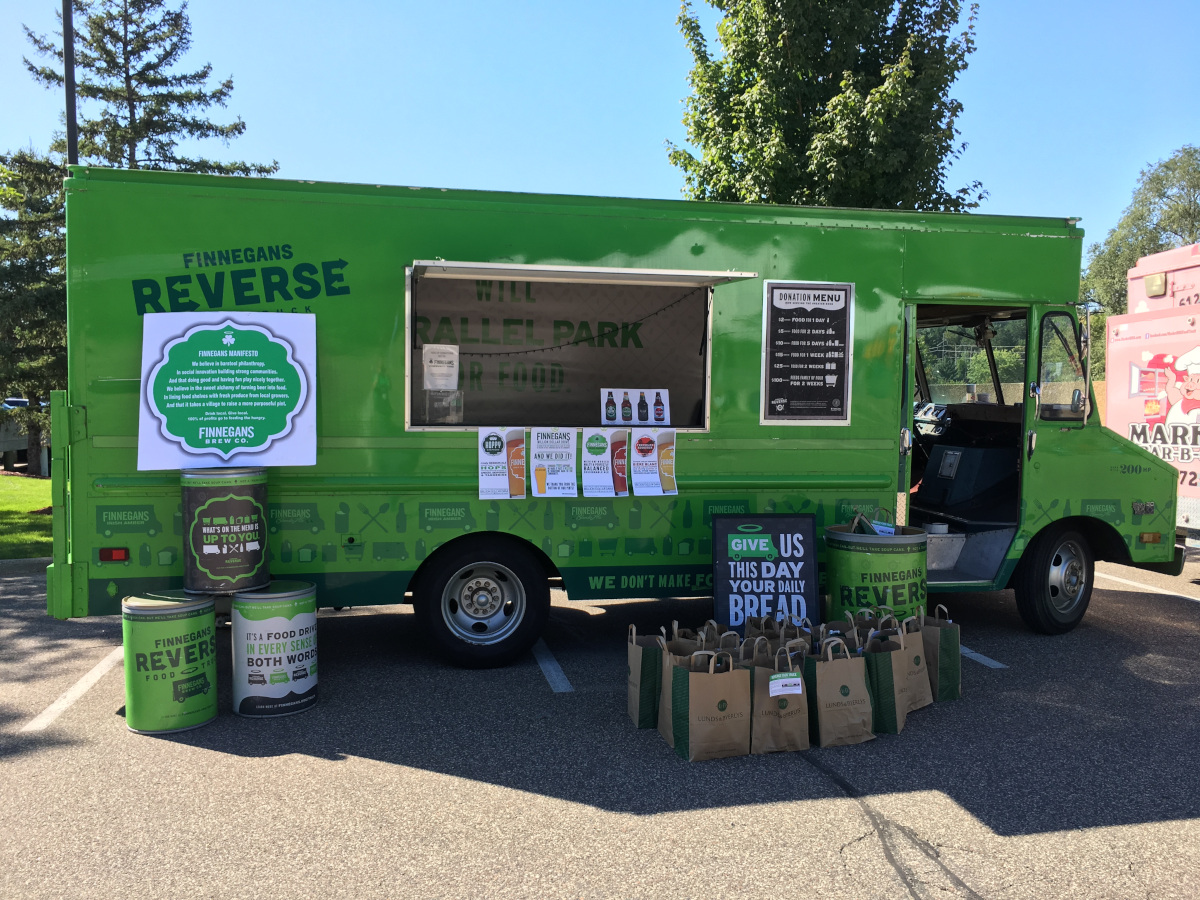 Request the Reverse Food Truck
If you're hosting an event or want to have a food drive at your place of business, please contact us. Barring any scheduling conflicts or traffic jams, we'll do our best to help out. Please request the Reverse Food Truck by filling out this form four (4) weeks before your event. Please note we require a commitment to raise a minimum of $250 for each event.
The Reverse Food Truck goes into hibernation for the winter months. We'd be happy to help get you food barrels to collect food at an event!
How the Movement Was Born
FINNEGANS' Reverse Food Truck began a movement that spread to other cities across the country, including Sacramento, California and Dallas, Texas. Conceived and developed in 2014, it captured the attention of local and national media while building momentum for FINNEGANS' mission of feeding the hungry by filling local food shelves.
Watch the award-winning origin story of FINNEGANS Reverse Food Truck.