A wee bit of Irish makes everything else better!
Collabs & cocktails
Our first collaboration with Wicked Kitchen, a leading international producer of vegan foods, is this gloriously Twisted Berry Vegan Wheat Ale!
Its smooth, silky texture makes it a refreshing patio or boat beer. We're serving it up this spring and summer in our taproom and in your favorite liquor stores, in a six-pack or in our Fruit Forward Fan Pack.
This beer is made to pair with all food, but especially vegan barbecue, vegan brats and grilled vegetables with some spice. It's 100% plant-based, so you can enjoy each sip with confidence as part of a vegan diet.
We're thrilled to partner with Wicked Kitchen, our office-mates at FINNEGANS House in downtown Minneapolis, on this amazing beer. It's a beacon of light, helping to stop animal harm and making a positive impact on the health of our planet.
Wicked Kitchen's CEO Pete Speranza appeared on WCCO-TV to talk about this collaboration, launching May 3 with a Vegan BBQ party at FINNEGANS. Wait, did we say "vegan bbq"? Yep. Watch the video to find out more!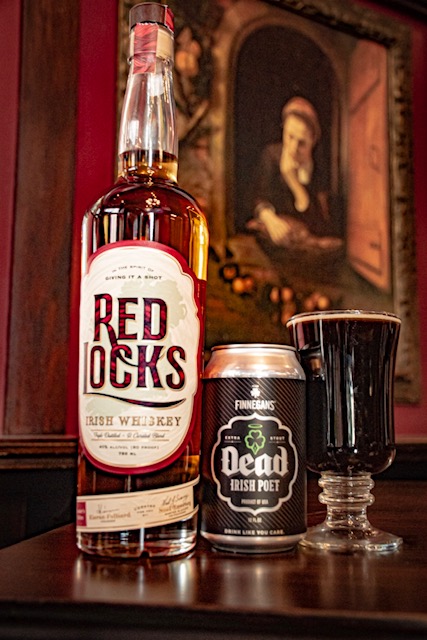 Cocktail Recipe
In an 8oz Irish Coffee Glass
Add 1.5 oz - Red Locks Irish Whiskey
1 teaspoon of Maple Syrup, and stir into the whiskey
Pour in 6 oz of FINNEGANS Dead Irish Poet Stout, making sure to get a good head.
Finish by adding two dashes of Angostura Bitters, and lightly stirring them into the mix.