St. Patrick's Season at FINNEGANS
Celebrate St. Patrick's Day season with FINNEGANS
It's Our Favorite time of the year!
Enjoy our new Celtic Pack available at your favorite liquor store beginning in February 2022 or be a barstool philanthropist and visit one of our supporting bars, restaurants or pubs to enjoy a pint of FINNEGANS!
Full list of day-of events coming soon!
We invite you to join us at our taproom to participate in our St. Patrick's Day shenanigans which will include live Irish music, Irish dancers, and Irish food offerings made with FINNEGANS.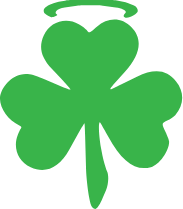 Taproom & Patio Hours
Sunday: Closed
Monday: Closed
Tuesday: 4pm-9pm
Wednesday: 4pm-9pm
Thursday: 3pm-9pm
Friday: 3pm-9pm
Saturday: 2pm-9pm