March Madness Finnegans Style
March 14, 2012 6:21 pm
Last weekend, the residents of Brainerd, Walker, Duluth and St. Cloud showed how much they care about hungry people in their communities and their local watering holes in the same night. People don't often get a chance to do such a thing, but the advent of FINNEGANS Pub Crawls made this confounding combination a reality. […]
Last weekend, the residents of Brainerd, Walker, Duluth and St. Cloud showed how much they care about hungry people in their communities and their local watering holes in the same night. People don't often get a chance to do such a thing, but the advent of FINNEGANS Pub Crawls made this confounding combination a reality. After the cost of T-shirts and blond wigs, the profits from each pub crawl went towards feeding the hungry in each respective city.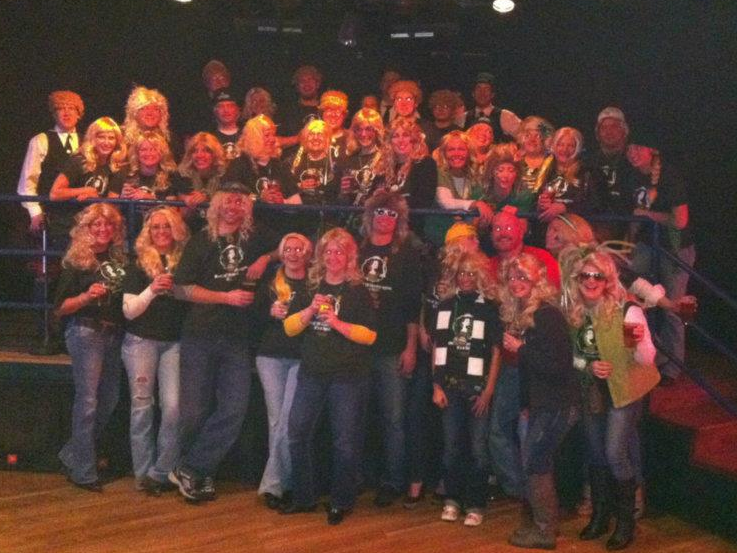 We don't have exact figures yet, but we know those crawls raised over $3500 for their local food shelve. This year's pub crawls are looking to be the most lucrative of any we've put on, and it's not even St. Paddy's day yet. And they did it all looking like this:
To take full advantage of the Twin Cities love for revelry and philanthropy, we have three separate pub crawls planned for that fateful day – in Uptown and Downtown Minneapolis as well as Downtown St. Paul. Check out the full list of participating bars here.
Let it be known, Twin Cities: the smaller communities of Minnesota were able to raise unprecedented amounts of money at their pub crawls. So if you don't want to be outdrank by non-metro Minnesota, please stop by and lend us your caring power. And really, what else would you be doing on that day?
If you haven't gotten a chance to try our new Blonde Ale yet, this weekend is the perfect opportunity to check out the new taste of St. Paddy's day.
Here's to doing good.