It's a new year, new beer! Grab your sheepy flock of friends and family, put some HOP in their step, and join FINNEGANS with our new Hoppy Shepherd brew for St. Patrick's Day! Celebrate turning beer into food and St. Patrick's Month with our hoppy hours and pub crawls!
Pub Crawls include 5-7 stops, FINNEGANS specials throughout the crawl and the official Pub Crawl T-shirt, a fun item (think sheepish) and a free pint + appetizers to share. Not to mention a donation to the FINNEGANS Community Fund is built in!
Hoppy hours will include FINNEGANS specials as well as samples of the Hoppy Shepherd and a chance to (FINN)gear up for St. Paddy's with our official festive wear.
THE BEST FLOCKING PUB CRAWL or HOPPY HOUR EVER is likely coming to a town near you- find your flock!
Minnesota: *NEW* Maple Grove , Brainerd, Walker, St. Cloud, Duluth, Mankato, Rochester
North Dakota: Fargo & Jamestown
Wisconsin: La Crosse
*NEW*Iowa: Cedar Rapids & Waterloo  (RAIN CHECK)
 COSTS:
PUB CRAWLS: $35
What's included? The OFFICIAL BEST FLOCKING PUB CRAWL EVER St. Paddy's T-shirt, a fun mystery item that will help you find the flock, a free pint and a round of apps to share along the way at one of the pub crawl stops. *You are only guaranteed your t-shirt size if you sign up BEFORE FEB 15th. For those signing up after Feb. 15, we are happy to have you on board, we just can't guarantee your t-shirt size.
BEST FLOCKING HOPPY HOUR EVER: FLOCKING FREE
It's like your normal happy hour, but flocking better, because the Hoppy Shepherd will be there (with free samples)!
Must be 21+ to participate. Please drink responsibly.
JOIN THE FINNEGANS team!
The FINNEGNAS team will be out celebrating St. Patrick's Day all week and we hope you can join us for a pint!
Noon: Green Mill Eagan
1:15pm: 58 Club
2:15pm: Merlin's Rest
3:15pm: Morrissey's
4:30pm: CC Club
5:30pm: Copper Hen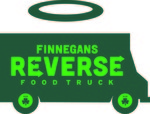 Collecting donations at the following locations:
Sat. March 12th 9:00am-1:00pm: Kieran's 
Sat. March 12th 2:00pm-5:00pm: The Liffey 
Thur. March 17th Noon: St. Paul St. Patrick's Day parade
---
If you can't join us for a pint we hope you get to enjoy a delicious FINNEGANS brew at some point to celebrate!
We wish everyone a very fun and safe St. Patrick's Day!