Frank F. Weber True Crime Book Tour & Signing: Black and Blue
July 19 @ 4:30 pm

-

8:30 pm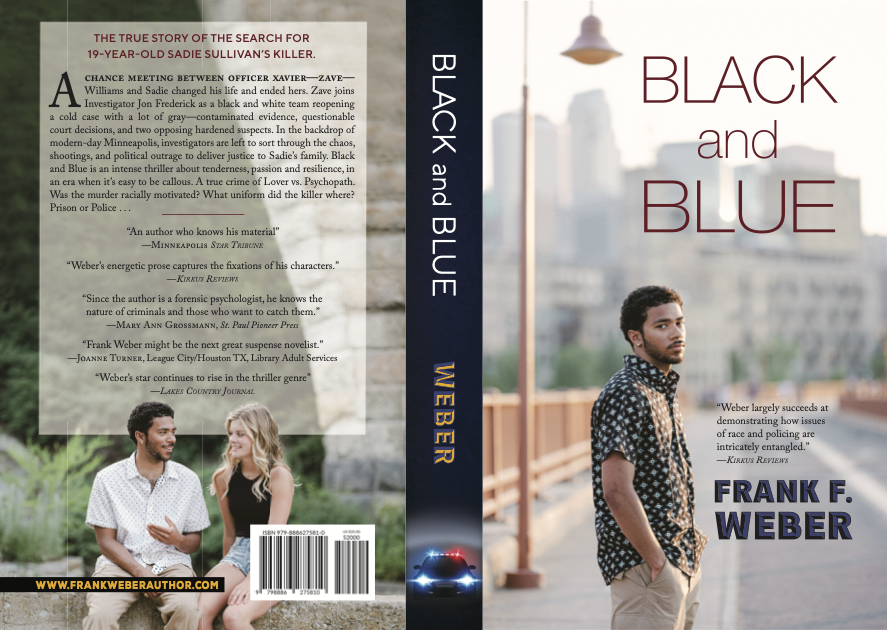 Tuesday, July 19, 2022, Forensic Psychologist and True Crime Mystery Author, Frank F. Weber will be at FINNEGANS Brew Co in Minneapolis signing his newest book Black and Blue from 4:30 to 8:30 p.m. Black and Blue is a thrilling mystery based on the murder of a police officer's 19-year-old fiancé in Minneapolis. Frank will share the intriguing circumstances that led to this true crime thriller. "I feel Black and Blue is my best book to date." Frank will present from 7:00-7:45 on forensic work and the writing of True Crime mysteries You will receive a live demonstration on the polygraph examination so you can see how lie detection works (volunteer a friend). There will be a guest appearance by Burning Bridges cover model, Kloe Kapsner.  Stop in and have a cold beverage and ask the questions you'd love to ask about forensic work or forensic shows.
Frank F. Weber is a Forensic Psychologist and True Crime Author. He's the person who is called in to perform psychological assessments in homicide, sexual assault and domestic abuse cases. Frank has profiled cold case homicides for the BCA and narrated an investigative show on the Oxygen channel titled Murdered by Morning. He has been the recipient of the President's Award for his forensic work and his books are award winning.
My last book, Burning Bridges is based on the true story of psychopath who terrorized a Minnesota city for a couple decades, before he disappeared.  His actual criminal history is included in the book, along with startling true to life ending. Burning Bridges is a finalist for best young adult novel and best romance for 2022 in the Midwest Independent Publishers Association Awards. (They evaluate new books from 12 Midwest states, so to be in the top 3 is great!) The final award is given the end of this month.